Features
Highlights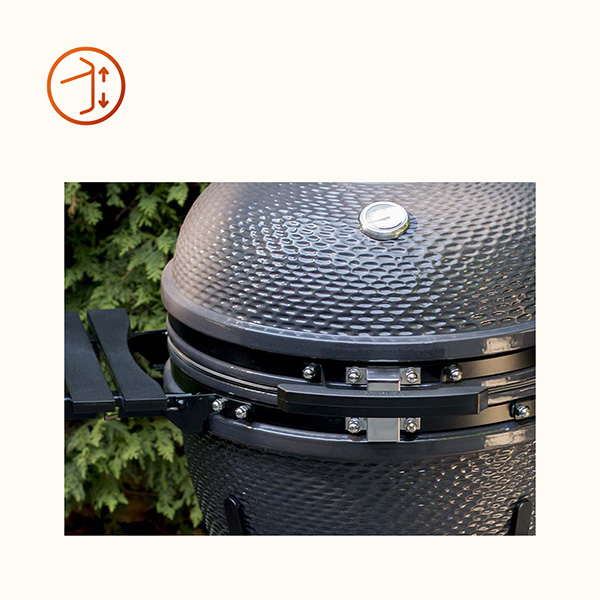 Ceramic exterior body and fire bowl
Heavy duty ceramic that provides an extreme heat retention for perfectly cooked meals.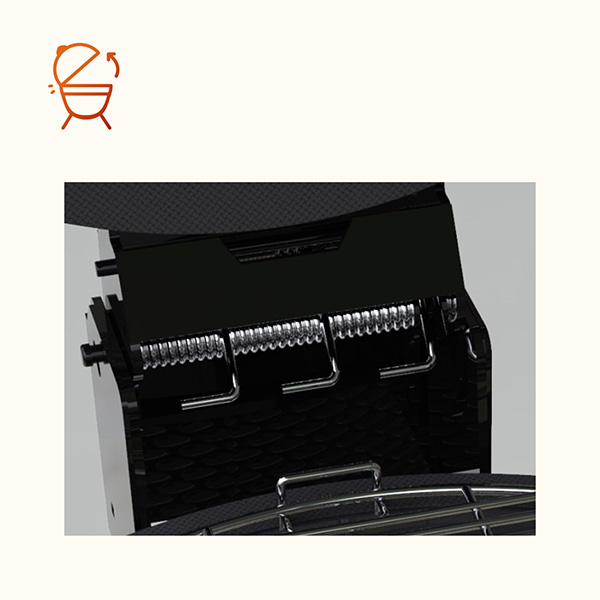 Easy Lift Hinge System
Allows you to easily lift the heavy duty ceramic lid.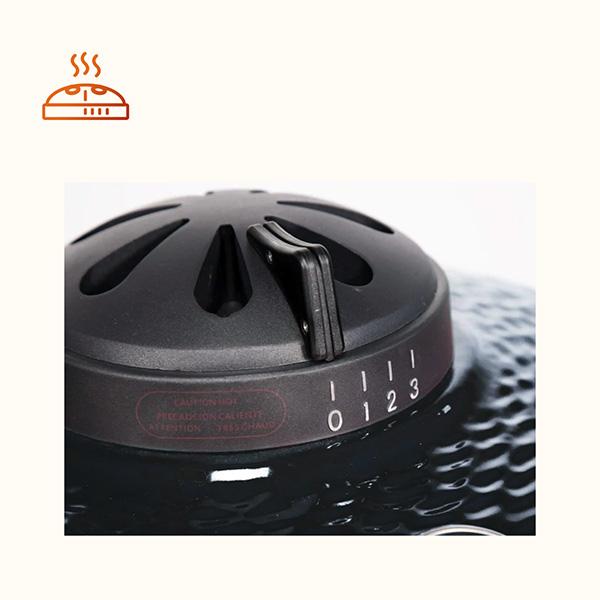 Large Calibrated Top Damper
Allows you to precisely adjust to the desired air flow.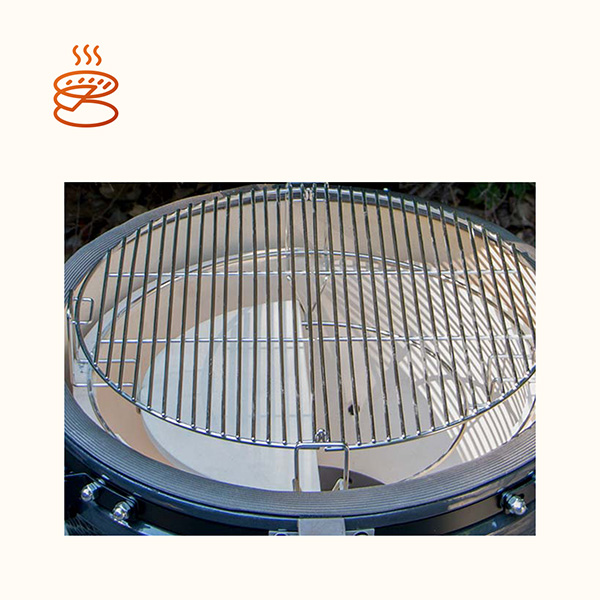 Multilevel Grids & Ceramic Deflectors
Adjustable heights and shapes of grids and deflectors for meals cooked just how you like it!
Fuel Type
Lump Charcoal
Ambiance® Signature
Premium Quality Construction
Warranty
Limited 5 Years Warranty
Overview
Heavy duty ceramic exterior body and fire bowl
Shock absorbing lid for added protection against slamming
Glossy grey finish
Solid composite handle and easy-lift hinge system.
Dome thermometer with chrome bezel
Ash tool included
Beautiful cover included!
Multi level culinary system with deflector plates
Heavy duty swivel casters, two locking